Great Divide Tour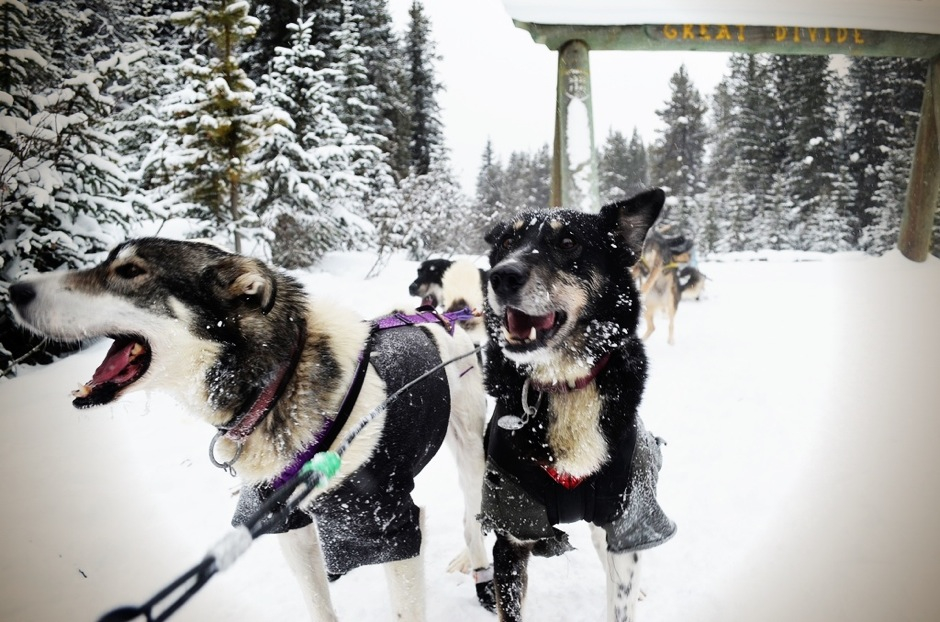 Продолжительность: 90 мин. (прибл.)
Our most popular dog sledding tour!

Lake Louise is an icon of Canadian beauty, and a stunning place to visit. And dogsledding is the most popular winter activity and an adventure suitable for anyone. Combine these two, and you're bound to create the most memorable experience of your holiday.
Dog sledding
 the Great Divide Tour takes you along the base of giant peaks in Lake Louise 
nearly 8km to a pass at the Continental Divide, which is the high point
 separating the east of North America from the west of North America.
Guests
 have the opportunity to get to know the dogs, their guides, learn the basics of 
driving a team and are encouraged to drive the team home. 10 miles or 16 km in
 total, and aproximatley 1.5 -2 hours of trail time.

Departs Lake Louise:
9.30 a.m., noon and 2:00 p.m.

Duration:
1.5 - 2 hours on the trail

Highlights:

You will 
be mushing in Banff National Park, one of Canada's World Unesco Heritage Sites.
The far end of this tour arrives at the historical Great Divide Arch, which 
marks the watershed division between the Pacific and Atlantic Oceans. On this tour, you have the opportunity to 
drive the team home, under the supervision of your guide.
Apres
 tour, you are encouraged to toss chicken popsicles to the dogs!
Budget 1
½ to 2 hours for this tour.

Remember to bring:
• Warm clothing, including hats, gloves, warm boots and ski goggles and sunglasses. Ski wear is appropriate. Bring warm boots if you wish to drive the team!
• Don't forget your camera.
Other Information:
Prices are based on two people per sled;
Maximum two adults and one infant (5 years of age and under) per sled;
• 

Weight not exceeding 400 lbs.(December - February 28th); 380lbs March 1st onwards. If
 you have any questions about sled configurations please call us
1-855-482-4592

This tour is very popular and will sell out. Please reserve early to avoid disappointment.